MetaTrader 4 has established itself as the industry standard for trading Forex. A powerful platform that millions of traders choose to trade with. The combination of the MT4 platform with Fxcess will give you the ultimate trading experience.
MetaTrader 4 managed to establish itself as the industry standard for online trading. Made for experienced traders and beginners as well, this dynamic platform offers a comprehensive package of professional tools for traders to work with. With a highly customizable interface, analytical tools, technical indicators and a robust charting system MetaTrader 4 is the perfect platform for any kind of trader.
Mobile. Access the MT4 through any device.
Automation. Expert Advisors (EA) trading functionality.
Functional. Complete set of drawing tools and trading indicators.
Practical. Flexible trading system and advanced technical analysis.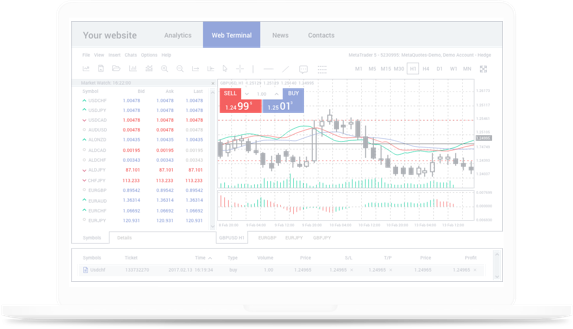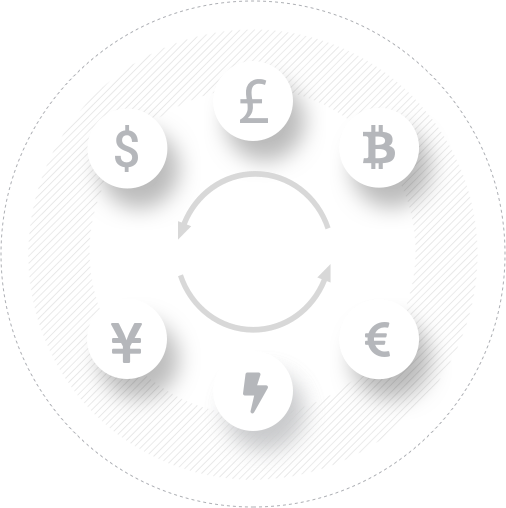 The MT4 platform is optimized to operate through any browser. Reliable and fast, MetaTrader offers you the chance to trade with ease, without having to download. Yet, you will still be able to utilize the platform to its fullest, along with almost every function of it. The powerful charting system, technical indicators, analytical tools and all the astonishing traits of the platform are still available through the WebTrader.
MT4 Advanced provides
advanced charting and indicators
and allows traders to manage orders, positions and equity online with ease. Traders can also monitor the prices of financial instruments and forex rates, watch online news, access activity reports and use Expert Advisors (EAs).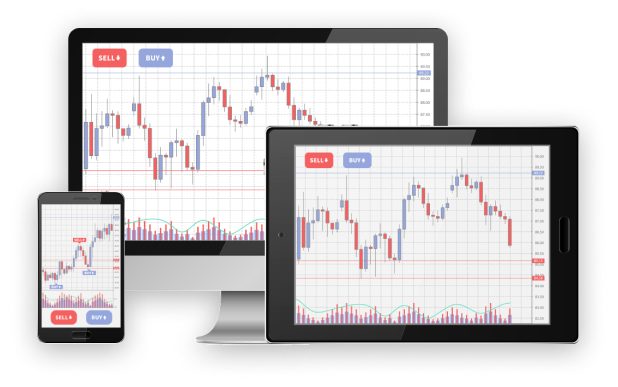 How to Log in to MT4 Advanced
2
Install
the advanced features by clicking the
"Retrofit".
button.
3
Log in
with an existing account or open a new account.
4
Select
Fxcess as your broker from the list.
5
Enter your real or demo account
username and password
which can you find in your Fxcess welcome mail.
6
You are all set up.
Start trading!
Read the user guide to find out how to download, install and use the MT4 advanced platform for Windows.
Compatible with
Any Device
Using 
MetaTrader 4
 you have the luxury to execute online trades from anywhere in the world and through any device. Monitor your trades and place new ones with no limitations, whilst also being notified in real-time about all of your trades. The application is compatible with any device, making online trading 
accessible from anywhere
 in the world.
Simple. One-click trading.
Portable. Accessible through any smartphone & tablet.
Efficient. Customizable and adaptable.
Alert. Real-time trade notifications.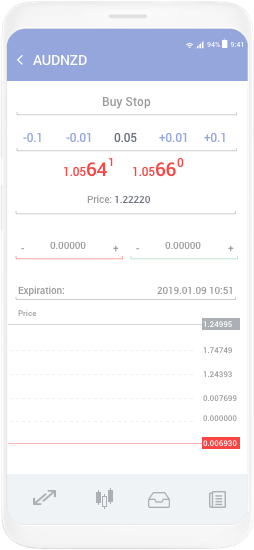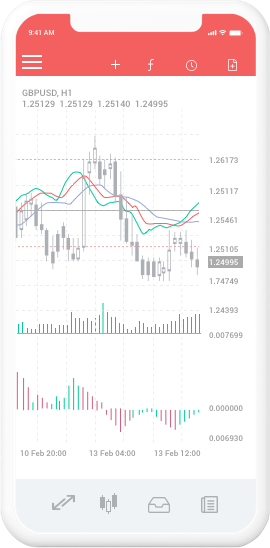 Trade 6 different asset classes. Diversify your portfolio and maximize your efficiency.
Select the instruments you wish to trade with. No limitations and a variety of choices.
Our professional support team will enhance your trading experience and will assist you with everything.
Fxcess offers you competitive pricing and fast market execution.
Start trading with a powerful broker today.
Or, try our Demo account